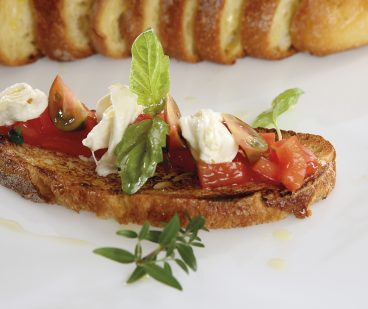 10 minutes
Facile
1 person
Ingredients
4 Cherry Tomatoes
2 slices of toasted bread
1 Burrata Cheese (120g)
Oregano

Salt and Pepper
Extra Virgin Olive Oil
Fresh Basil
Preparation
Thinly slice the tomatoes and lay them on the toasted bread and sprinkle with Oregano.
Slice the Burrata and lay the slices on the tomatoes.
Season with a little olive oil, salt and pepper and add a few leaves of fresh basil on top.
Repeat the process for each slice.
Back to results